ICAEW Maths
ICAEW has developed materials for teachers that will support the teaching and studying of mathematics in schools.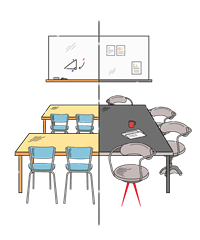 Around 25% of questions in GCSE maths exams involve applying maths to real-world contexts and analysis of past papers shows that many pupils struggle to apply maths in such context based questions.
The material we offer focuses on financial examples in order to provide a real-world context and engage pupils in understanding mathematical concepts and is designed for mathematics teachers to make maths more accessible, engaging, and relevant to real life, whilst also preparing students for the types of questions they might face in exams.