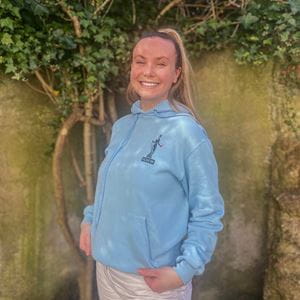 Lucy Clays
ICAEW route: Non-finance degree
Industry: Campus Ambassador
Location: University of Bristol, UK
Lucy's story
Degree: Geography
I had heard of ICAEW before applying as I had completed internships with accountancy firms. I applied for the role as I thought there would be no better way to learn more about ICAEW than becoming one of their campus ambassadors! I also thought it would be a great way to enhance my leadership skills, improve my knowledge of the accountancy industry, boost my confidence and allow me to network with a lot of likeminded individuals.
The role has more than fulfilled my expectations and, despite being virtual due to COVID-19, I have really been able to stretch my creative thinking abilities by finding other ways to engage with students on campus, which has been really fun!
Most of the promotion has been through social media, where I have mainly used my Instagram account, as I have the greatest reach on here. We have also had training sessions to ensure we are fully qualified for the role, and I have had regular team meetings with my ICAEW Marketing Executive. It has been great to connect with other individuals from the region who are also promoting ICAEW on their campus, to hear about what has been working well for them.
After University am really fortunate to have been offered an ACA training agreement with one of the Big 4 accounting firms, so I can't wait to start. I will be starting the ACA qualification with ICAEW, so it will be great to have a head start in knowing what to expect with the exams. I really love travelling so I hope that at some point I will be able to do a secondment to an office within another country! I am a very aspirational individual so I hope I will be able to work my way up to a more senior position, and I will continue to share my passion for encouraging non-finance students to consider accountancy and finance as a career.
What you learnt and skills you have gained while doing role?
I have definitely improved my public speaking, organisational and leadership skills throughout this role. Taking part in a panel event was something I previously thought of as quite nerve wracking, but I thoroughly enjoyed it.
As a Geography student, being able to promote a financial career is important to me, as we tend to have a lot of careers talks from sectors such as environmental consultancy, sustainability and teaching – all of which are great careers, but as someone passionate about this industry I feel proud to be able to promote a different career path to my peers. I have definitely had to improve my organisational skills as well to ensure that when I post on social media. I take evidence of this so that I can submit it to my time sheet, along with the engagement I receive and the types of questions being asked.
What's the biggest challenge you've faced within the role?
The biggest challenge I have faced has been trying to navigate this role in a virtual setting. It's really hard to reach out to students when you can't do this on campus. As a social person, I have lots of chats with friends about careers and I try to tell as many people about my role as possible, so that they can pass this onto their friends and ask me any questions they have about ICAEW or the industry in general.
The biggest outreach has been social media, but I try to mix this up as much as possible, so sometimes I do polls, for people to vote on, or I do a Q&A session on my Instagram story. We have had the opportunity to do some virtual sessions as well, such as the panel event and employability session previously mentioned. So despite it being a virtual role, which has had its challenges, I think it has been possible to overcome this and reach out to as many people as possible.
Lucy's advice to anyone looking to apply for the role
I'd say absolutely go for it! I have really enjoyed the role and, particularly during lockdown with not much else going on, I have really appreciated the chance to run Q&A on social media, discuss ideas with my ICAEW Marketing Executive and help with virtual sessions.
The role can be quite challenging at times because you need to be a highly motivated individual as you will be the only ambassador for your university, and this is the most rewarding part of the role. I can't wait to use it as a great example during an interview of when I have demonstrated leadership or been a self-starter.
Apply to become a ICAEW Student Brand Ambassador
It only takes 30 seconds to register your application. Please apply thought the Sanctuary Graduates website and they will support you throughout the application process.
Apply now