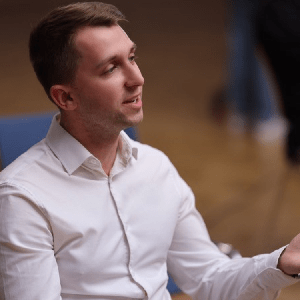 Dominic Buttery
Financial and Insurance Risk Trainee, International Financial Group Limited
Dominic's story...
Tell us about your career journey and what you do day-to-day in your role.
I started as an Income Tax Assessor for the Isle of Man Government after completing my bachelors in Classics at the University of Manchester. Soon after, I moved into Audit, Accountancy and Tax at a Manx training firm on an ACA contract. After two years there, I moved to International Financial Group Ltd as their first ICAEW trainee.
Since then, I have worked as a Trainee Risk Analyst, preparing the annual Group ORSA report and embedding the regulatory Risk Management Framework IFGL has developed. On a day-to-day, I help with IT, Finance, Operational and Strategic risk management.
I have been seconded twice, once to Financial Reporting for the IFRS accounts at year-end and to Internal Audit recently. My QRPT, the Group Risk Director of IFGL, Sue-Ann Ind FCA, has other secondments planned for the future, to develop my knowledge of all the business areas of the financial services that IFGL provides.
Why did you choose the ACA over other accounting qualifications?
I chose ACA because of its reputation. What is important to me is the ethical, technical and comprehensive expertise that the ACA qualification offers, training its members to be the golden standard of business professionals. ICAEW is the premier institute, embracing change at a world-class rate.
Who or what inspired you to become a chartered accountant?
My family inspired me. My mum always told me that becoming a chartered accountant would change my life forever. The community of ICAEW students, including the Isle of Man Student Society (which I was elected Chair of this year), is fantastic and offers companionship that has motivated me to continue through all kinds of adversities. The burden is easier when shared, after all.
Our accountants are more than you'd imagine. They challenge the traditional accountancy routes and career paths. They have an innovative approach and skill to their work. How does your career path, attitude and skillset support this?
The future of finance and business is changing every day. Staying agile is a critical success factor for us in the future of our careers. In my role, my mentor and the IFGL Head of Risk, Tim Fairclough FCA, motivates me to research current and prospective trends to innovate our risk management across the Group. From attending international seminars to consultations with industry experts, part of my role is to seek out the newest ways of solving problems, and to integrate these into our own approach.
Do you think there is such a thing as a stereotypical accountant? If so, how do you challenge this stereotype?
The stereotypical accountant is a myth. I've met and worked with hundreds of chartered accountants from institutes across the world, at many different levels of their career, and I've never truly met any that fit the description. All are unique. The best way to challenge the perception is to show them how dynamic, ethical and inspiring chartered accountants are.
Why did you decide to go down the route you did?
I chose to become an ICAEW Chartered Accountant because I believe it is the perfect foundation for a stellar career and to develop my own business acumen into the highest levels of theory and practice.
What do you love the most about what you do?
I love the value we add to a business. Preparing reports that gain senior management and executive attention and action, preparing financial information that drives decision making at the highest level, and providing assurance to our stakeholders; these actions have a colossal impact on the direction of the businesses we act as partners to, and I love the feeling of delivering the impetus for necessary change.
At ICAEW, we encourage applicants from all backgrounds. What skills do you bring to your career due to your degree in Classics and why did chartered accountancy appeal to you?
Classics, especially Latin and Ancient Greek, taught me the importance of attention to detail and university embedded resilience into my DNA. The study techniques I picked up along the way also helped a great deal for the exams!
Vlog 1 - Dom's day-to-day life...
In his first vlog Dom shows us what his day-to-day life is like as an ICAEW Chartered Accountant on the Isle of Man.